by Rachel Wells
The most important thing you can do to prepare your child to learn, is to read aloud to them every day.
Reading aloud and talking about what you read improves vocabulary and conversation skills, boosts memory, improves focus and attention span, improves cognitive function, and helps build empathy and social-emotional skills.
Increased Vocabulary and Conversational Skills
Reading books regularly introduces children to new words. The more they hear the words, the more familiar they will become. Improved vocabulary and language skills helps children to better communicate their thoughts, wants, and needs.
Boosting Memory
Children love to re-read or hear their favorite stories over and over again, and it's important to do just that. The repetition helps children retain information, boosting their memory function, and improving their ability to learn.
Enhancing Focus and Attention Span
When you find books your child is super interested in, they become immersed in the story/adventure, causing them to have better concentration and focus. This healthy habit can translate into other parts of your child's life – helping them to focus and achieve other goals they may have.
Improved Cognitive Function
Reading helps stimulate the cognitive function in the brain. Increased brain function helps children problem solve, ask questions, and understand the world around them.
Empathy and Social-Emotional Learning
Children who see adults reading, and more likely to become readers themselves. When students listen to stories aloud from trusted adults they begin to associate reading with kindness, happiness, and joy. Another benefit of reading aloud is that listening to stories orally can help children think through challenging real life situations through the characters in the story.
While most early childhood classrooms have read alouds as a part of their daily routine, reading aloud shouldn't stop in the early elementary classroom – older students and even adults can benefit as well.
When reading aloud to younger children:
Read things out loud just for fun: shopping lists, signs, magazine titles at the store, or even recipes.
Connect the text to their lives.
Ask comprehension questions throughout.
Talk about the characters – are they honest/kind/trustworthy/someone you would want to be friends with?
Keep in mind that children can actually comprehend text read to them at up to 2 or 3 grade levels higher than they are, so don't be afraid to introduce your child to higher level texts.
Make reading a daily habit. You can even set a screen-free night where everyone reads.
Regularly check out books at the library.
When reading aloud to older children:
Be sure to ask comprehension questions. Have them look up answers to questions on Wikipedia.
Make connections from the stories they read to what's happening in their personal lives.
Choose books that deal with relatable social-emotional issues.
Check out graphic novels and nonfiction articles from the internet.
Make reading a daily habit. You can even set a screen-free night where everyone reads.
Regularly check out books at the library.
There are hundreds of stories about winter time – but not all are created equal. Check out some of our favorite winter read alouds below that are guaranteed to engage your crowd.
Perfect for younger readers:
This adorable story is about a non-melting snowman that joins the young boy who made him on adventures throughout the year.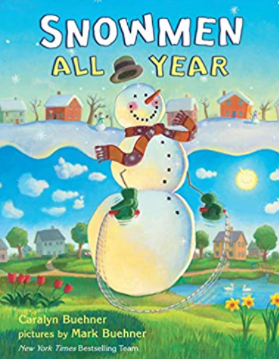 This silly story is one children are sure to love! Sneezy the snowman has a cold and tries all sorts of silly ways to warm himself.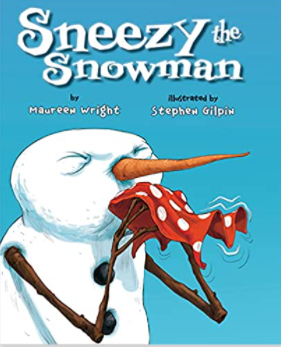 This heartwarming story is about a little girl who struggles to make friends, but finds one in Puddle, a snowman made out of friendship snow.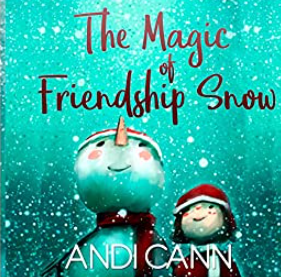 After falling out of a grocery store shelf, Marshall learns that the world isn't a scary place, and finds wonderful friends who help bring him home.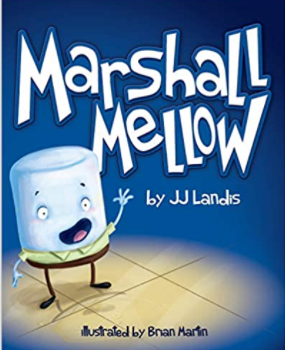 A sweet book about the relationship between a daughter and her father, and their adventure searching for owls in the night.
The illustrations in this book are beautiful and help tell the story of a little girl and her grandma as they take a walk in the snow and pay attention to winter things that would normally go unnoticed. The walk helps children focus on mindfulness and empathy.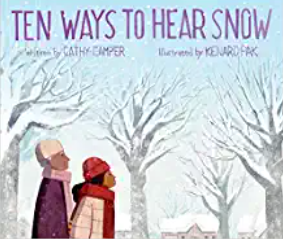 Perfect for older kids/tween readers:
An inspiring adventure story about a 13 year old boy who has to learn to survive alone in the Canadian wilderness with only his hatchet. This one will keep you at the edge of your seat.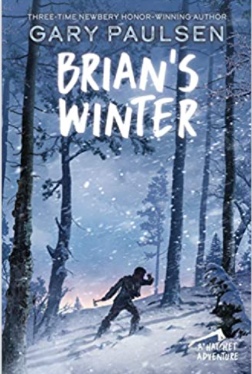 An animal adventure about a squirrel who just had babies, and her friends a Labrador retriever, hermit crab, and bat who save the day after a terrible ice storm hits the squirrel's tree. This funny story shows what it means to be brave and a true friend.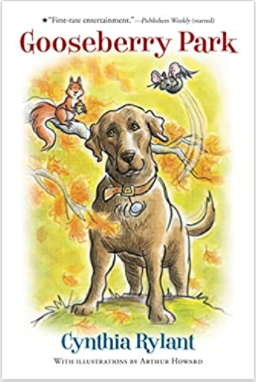 Set in the 1880's, this story follows an American frontier family and how they handle a huge blizzard without the comforts we are used to today. In the end, the family and town are still able to have a wonderful Christmas celebration.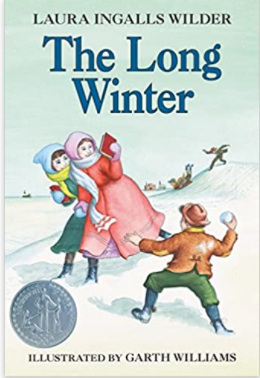 We want to know – what are some of your favorite winter read alouds?