by Rachel Wells
Food has a way of setting the tone for the season – and there is definitely something extra special about the food during the fall and winter holidays. If you're after school snack ideas are in a bit of a rut, give your child a chance to grow their culinary skills with these fall inspired snacks and treats they can easily make themselves.
With snack ideas this tasty, even the pickiest of eaters can find something to enjoy!
Apple Monster Cookies
Remove the core from an apple and cut the apple into thin, round slices. Spread peanut butter on top of the apple slices, and finish them off with M&M's, granola, or chocolate chips.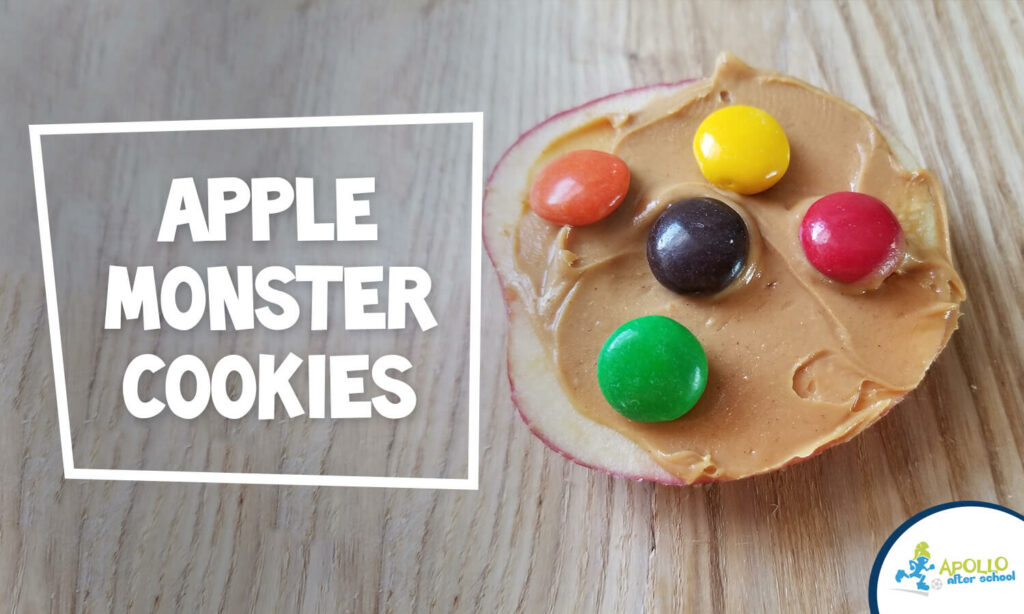 Fall Snack Mix
Combine bugles, Chex cereal, M&M's, almonds, peanuts, cashews, raisins, and candy corn to create the ultimate fall snack mix.
No Bread Sandwich Rolls
Stack a slice of cheddar cheese with a slice of apple and wrap with a piece of turkey lunch meat. Use a toothpick to keep the rolls together while serving.
Baked Apples
In a bowl, mix together brown sugar, pecans, cinnamon, and nutmeg (use a generous amount of each spice). Remove the cores from your apples, being careful not to cut through the bottom of the apple so your filling doesn't leak out. Place the apples on a baking dish and fill them with the sugar mixture. Drop 4 drops of vanilla in each apple, and top with ½ TBL of butter. Add apple juice to the bottom of the baking dish (don't pour into the apples). Preheat the oven to 375, and bake the apples uncovered for 35-45 minutes. Serve with vanilla ice cream for an extra special treat.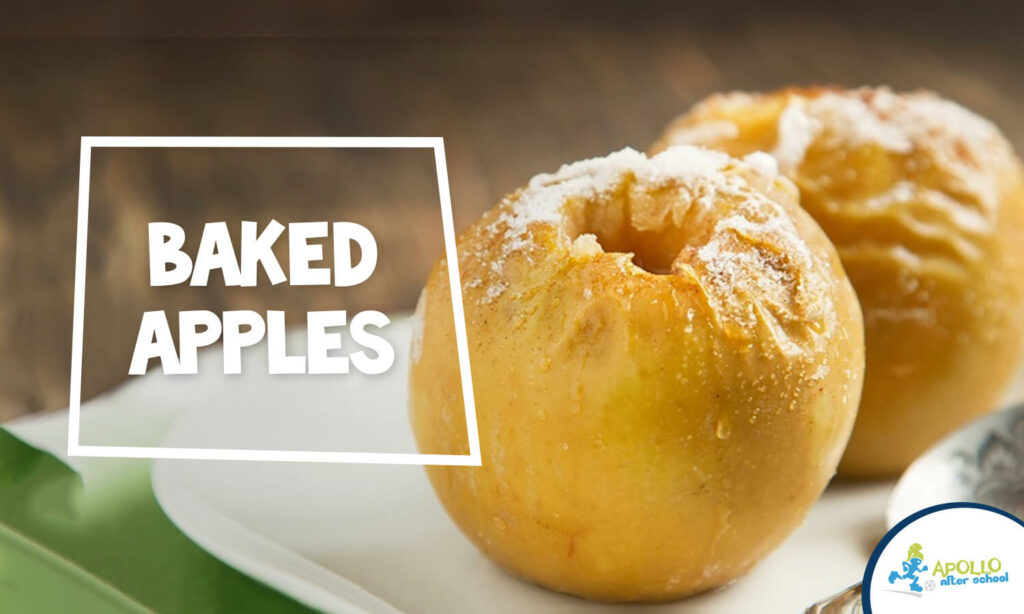 Dipped Grapes
Stick toothpicks into large green grapes. Melt white chocolate baking chips in a microwave safe bowl. Dip each grape into the white chocolate and roll in finely chopped almonds. Allow time for the baking chocolate to cool and harden before enjoying these delicious treats.
3 Ingredient Pumpkin Bread
All you need for this simple pumpkin bread is a box of yellow cake mix, one can of pumpkin, and some chocolate chips. Stir together the cake mix with the can of pumpkin and a few scoops of chocolate chips. Bake according to the box directions and enjoy a delicious and simple pumpkin bread recipe.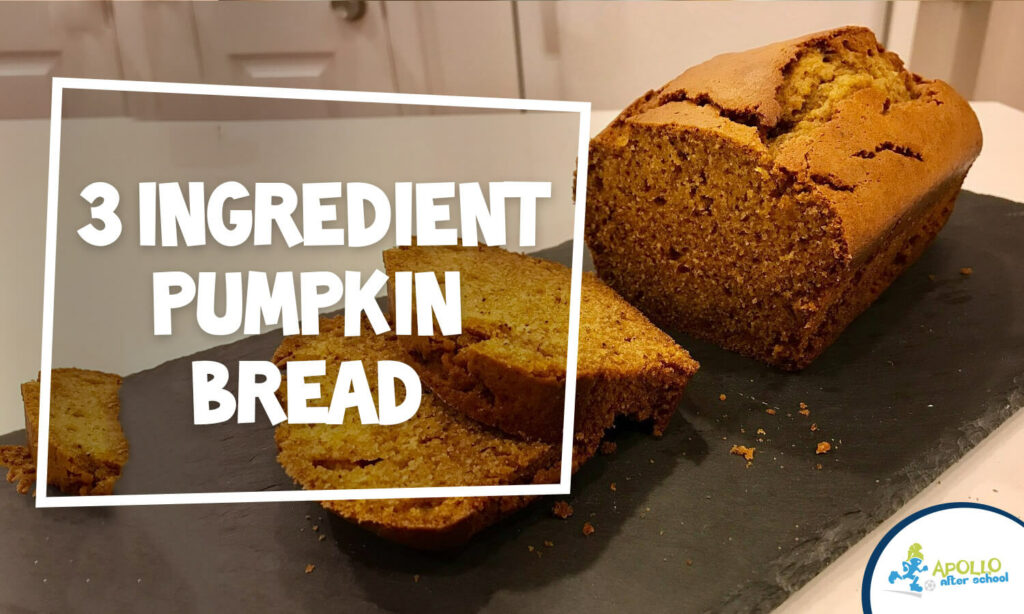 Apple Turkeys
Slice an apple and arrange the pieces around a scoop of peanut butter. Pattern in some pretzel sticks next to the apple slices before adding a candy corn beak and some marshmallow and chocolate chip eyes.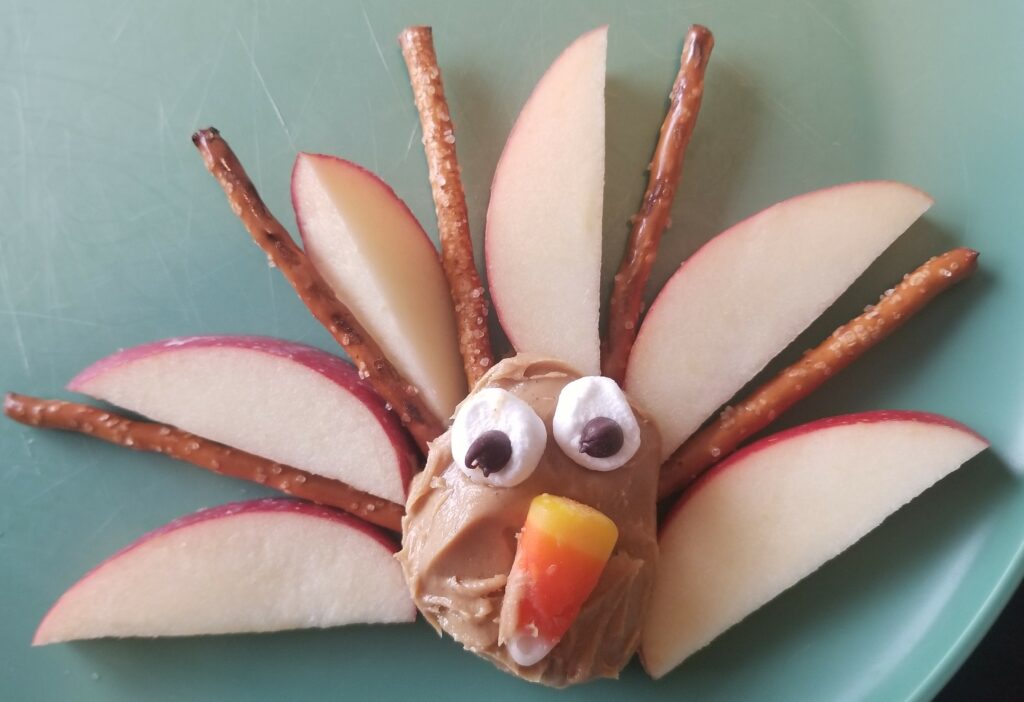 This fall, try handing over the keys to the kitchen, and letting your child enjoy cooking and creating some delicious fall treats for themselves. We would love to know which ones you tried at home!