by Rachel Wells
One of the hardest parts of being a teacher, is letting your students go on that very last day. You watch your kids walk out of your room like a parent watches their child drive away to college. These young people that you poured your heart and soul into – some will hopefully come back and see you in the future, but many you may never see again. Personally, even after 10 years of teaching and saying goodbye to students, the bittersweet feelings of the last day of school never changed.
Our time is important, the memories we make are the only things we get to keep, and each one of our students becomes a special part of our lives. So don't just let the school year end! Take time to celebrate, reflect, and really enjoy these last few weeks of school together.
Here are 5 ideas to make the end of the year fun and memorable to your whole class (including yourself!)
1.      Make a top 10 list together
Make a list together on the board of the fun things you did together over the past school year. Have your kids vote for their favorites to create an overall top 10 list. Displaying the list for students to see will encourage fun conversations over the last few weeks of class.
You can take this activity a step further and have students write a year in review newspaper together using the ideas from your brainstormed list. Be sure to save a copy and share it with your new class next year!
2.      Write each of your students a letter
Don't let the year slip away without telling your students how much they meant to you, and how glad you are that you got to spend the school year together. One fun way to do this is to write a note to each student on a bookmark that they can re-use in the future. Another fun way to do this is to take a photo of yourself with each of your students, glue the photo to a piece of paper, and then write the note under the photo.
3.      Take photos
Be sure to get a fun photo of your class together, and send a copy home with each student before the last day of school.
4.      Have students write compliments to each other
Grab a piece of paper for each student and write their name at the top of the page (and a photo of each student if you have it). Leave the papers out on a table or hung up on a board for a few weeks. Allow students time to write compliments to each other on the poster papers.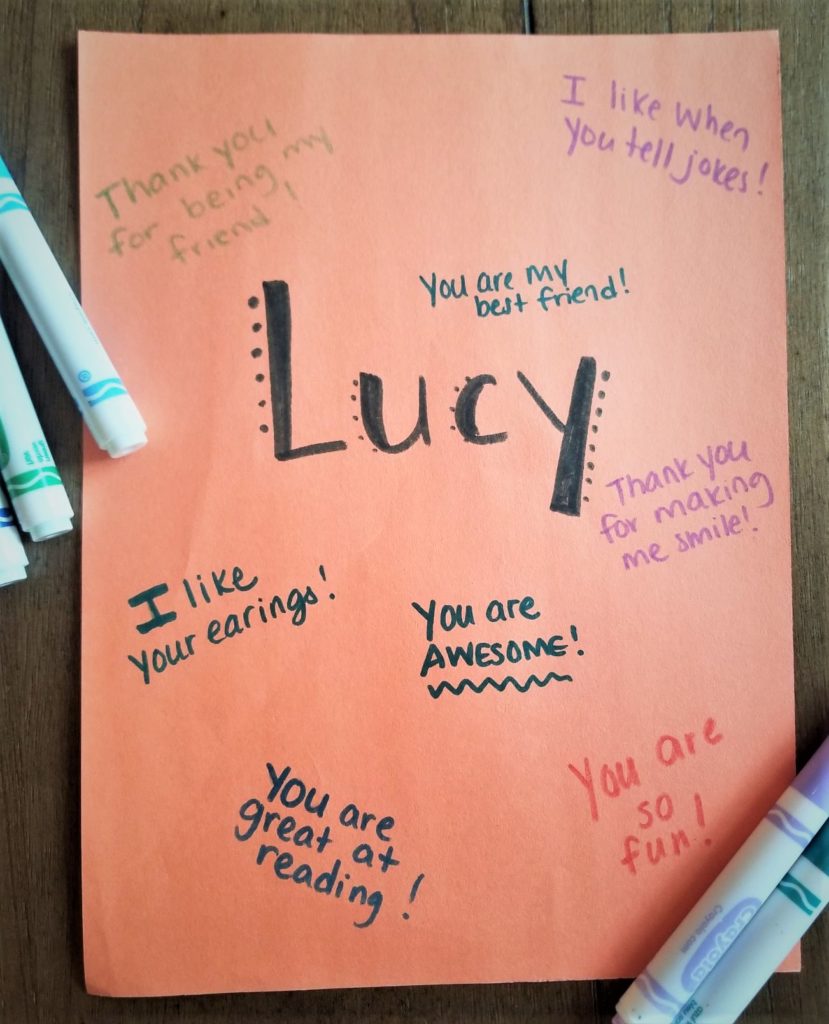 5.      Plan for fun time!
Make as many memories as possible, whether that be spending some extra time outside, organizing more games (and play them with your students if possible!), or making a fun end of the year keepsake.
Some fun keepsake ideas:
Tie-dye shirts and have everyone sign them.
Get every student a beach ball, and allow time for students to sign each other's beach balls with sharpies.
Make a water bottle time capsule. Use a disposable water bottle, and make a label on the outside that says the school year on it. On small pieces of paper have students complete the following sentences. Roll the pieces of paper up, and place them inside the water bottle.
What do you want to be when you grow up? ____
Who are your best friends? __________________
What is your favorite song? __________________
Draw a picture of your family:
What is your favorite TV show? _______________
What is your favorite thing to eat? ____________
What do you think your life will look like when you're 30 years old? _____________________________________________________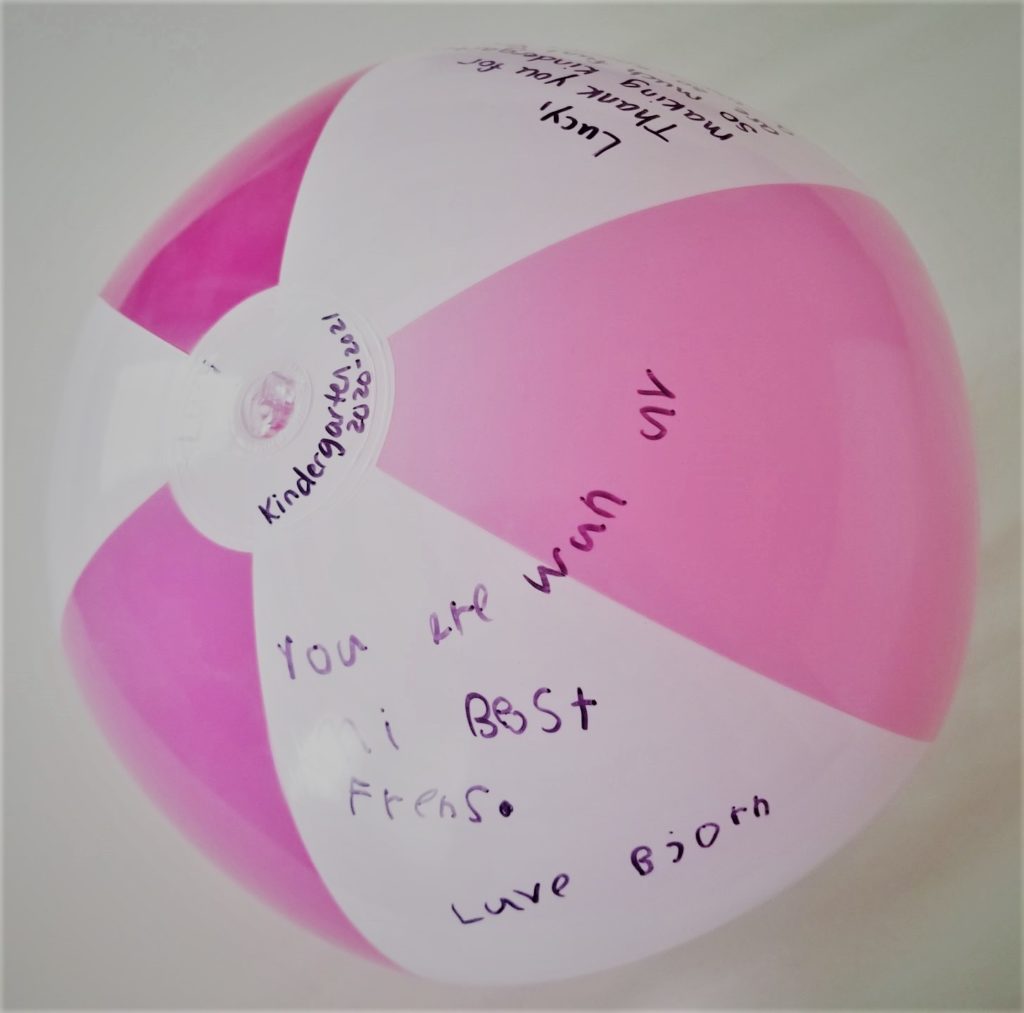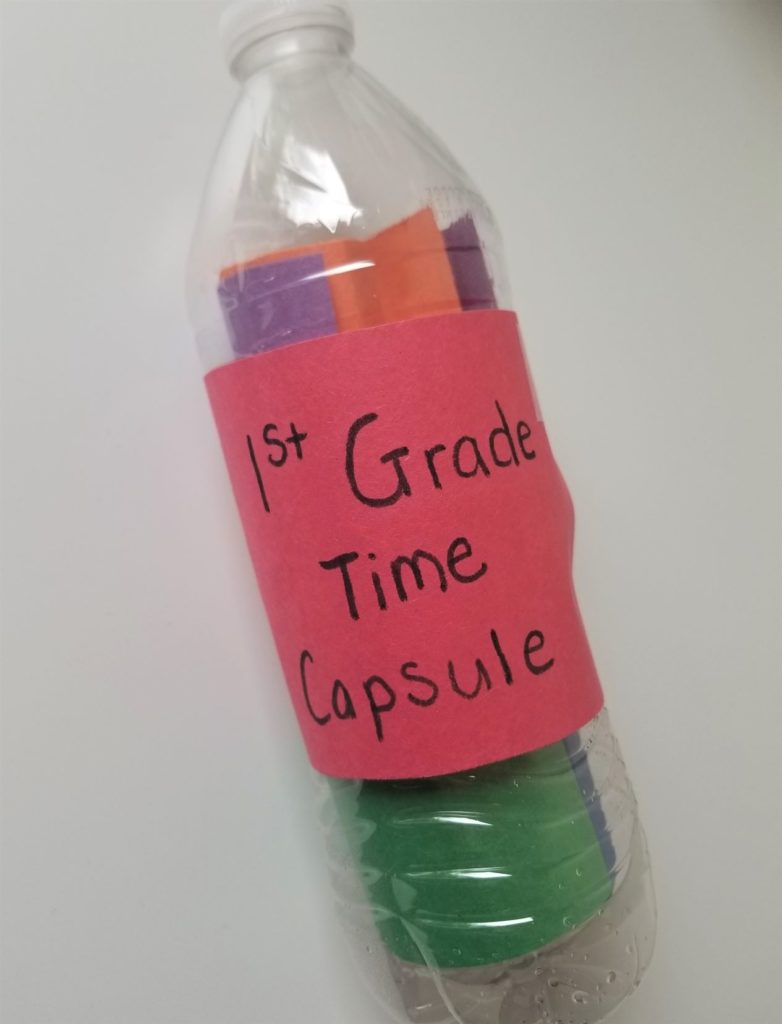 We would love to know – what are some fun ways you like to end the school year?