by Rachel Wells
Summer break is made for staying up late! And if you're up for a late night together as a family, there are some super cool science activities perfect for the evening time.
Check out these simple ways to learn and explore together after dark!
Stargazing
Grab a blanket, and head out on a clear night to look for planets, constellations, and shooting stars. There are some really cool stargazing apps so you can have a ton of fun learning together even if you don't know much about constellations yourself. The SkyView Lite app is a great free app where you simply hold your device up towards the sky (like you're taking a picture), and your screen will show you all the stars and constellations you are supposed to be able to see with information about each one.
Glow Stick Tic-Tac-Toe
Everything is cooler when it glows! Make a tic-tac-toe board using chalk, and use a pack of glow bracelets to make x's and o's.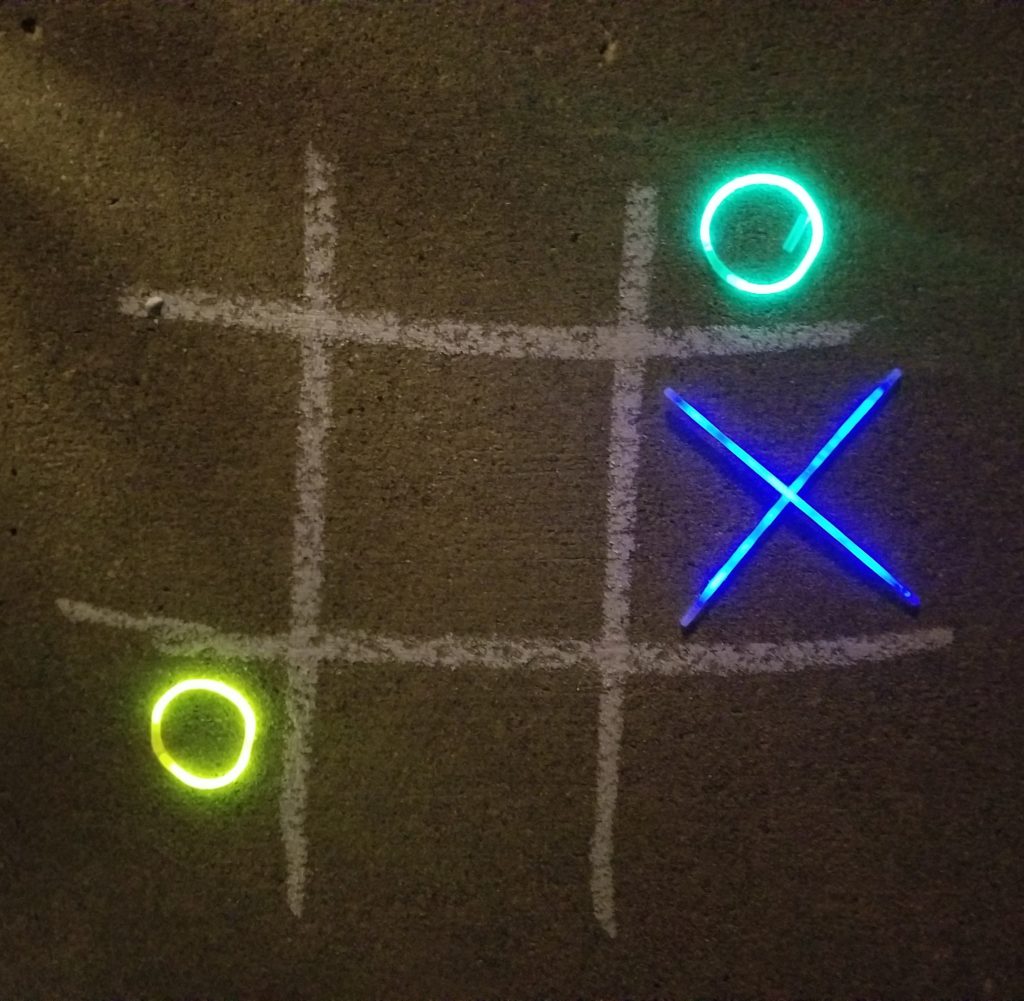 Learn About the Moon
Talk about the phases of the moon, and make a monthly journal to show the changes. Simply print an empty calendar, and have your child draw what the moon looks like on the days you go out to look at it.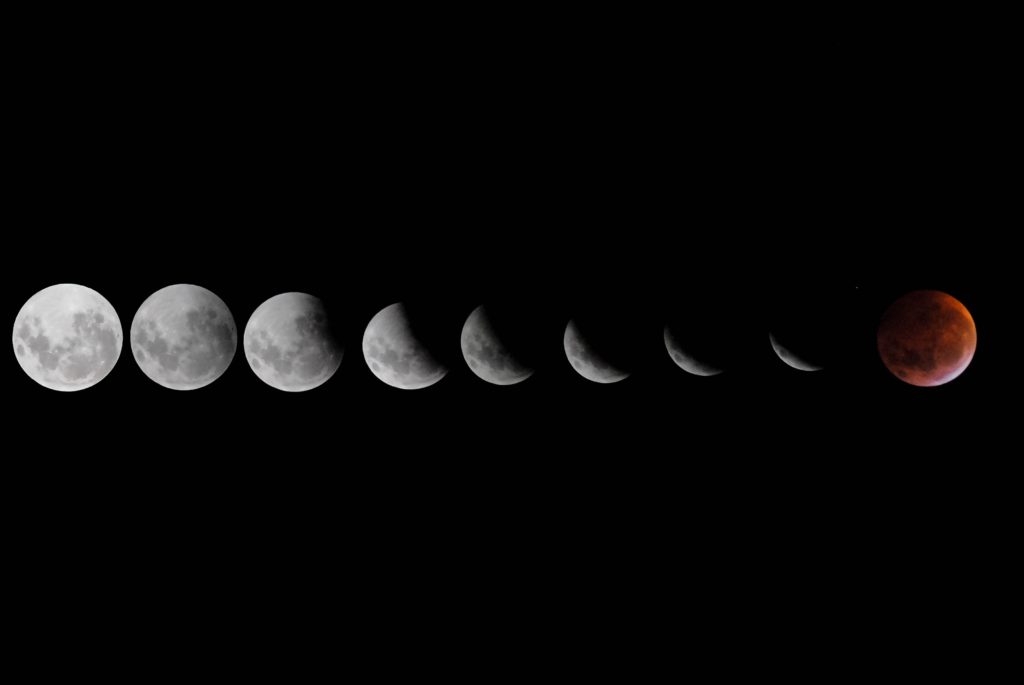 Hunt for Insects
Head out on an evening walk and look for insects that come out at night (spiders, moths, cicadas, fireflies… what else comes out at night?!)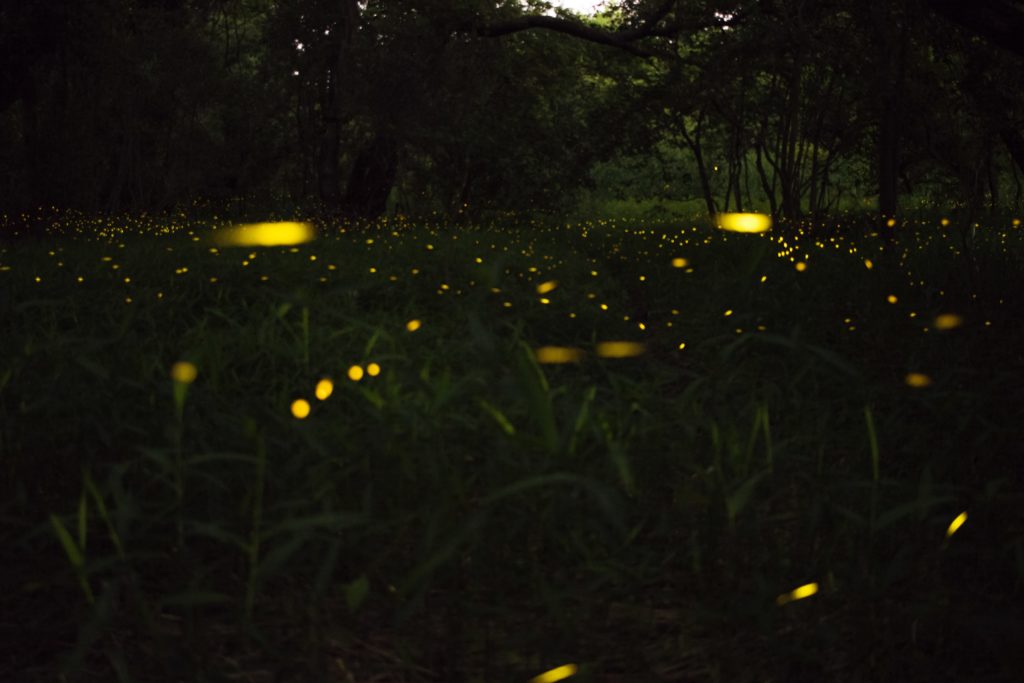 Cool Off With Glowing Ice
When the summer nights are just as hot as the days – whip up a few trays of glowing ice!
To do this activity you need to make glow water. First, fill a jar with tap water. Next, take off the back of a highlighter and pull out the highlighter felt that's inside. Squeeze the felt in the jar of water until the water turns yellow. Pour the colored water into ice cube trays, allowing time for them to freeze.
Dump your hardened ice cubes into a bin, and head outside with a black light to enjoy playing with and watching your glowing ice melt!
Glow in the Dark Slime
Elmer's Glue has made it simple to make super cool glowing slime. All you need is a 5 oz. of Elmer's Glow in the Dark Glue bottle, ½ tbsp. of baking soda, and 1 tbsp. of contact lens solution.
Start by pouring the glue and baking soda into a bowl and mixing thoroughly. Next, add in the contact lens solution, and mix again before kneading the slime with your hands.
Once the slime is your desired consistency, put it under a regular lightbulb to charge it and start to glow! Head outside for tons of slimy, stretchy, glowing fun!