by Rachel Wells
The first day of school is fast approaching! New school years are filled with so much excitement, but for many children, a new school year also comes with a bit of fear. Having a child that is scared to go to school can be an incredibly overwhelming feeling as a parent. And it can be hard to find a balance between encouraging your child to overcome their fear, without forcing them to push through in a way that could make them more stressed out.
On the first day of school children are faced with the task of meeting a new teacher, meeting new classmates, and figuring out how to manage newfound independence – so while some level of first day jitters are completely normal, you certainly don't want your child stressed out, crying, or fighting with you for weeks into the school year. If you find yourself with a child struggling to go to school, these tips may be just what you need to help your child overcome their fears.
Don't overreact
No matter how you feel in the moment… stay calm. Your child will feed off of your energy, and if you're nervous it will end up making them more nervous too. Try your best to be strong and encouraging. Give them a hug, say nice things about their teacher, and let them know that you can't wait to see them at the end of the school day.
Talk about it
It's important to have open and honest discussions with your child about what's going on and how they're feeling. It can be helpful to remind your child that you still get scared at times too, and to spend time talking about other fears that they have overcome in the past.
Ask your child if there is anything specific that they are struggling with, and also take time to talk about the things that are going well at school. Spending time talking about both can help them focus on the positives, while also giving you a more clear understanding of how you can help them navigate the stressful feelings they are having. If it's hard for your child to open up in conversation try sending them to school with a small notebook where they can write down their feelings while they are at school. You can look at the notebook together after school and talk things through then.
The main goal is for your child to know that their feelings have been heard – and together you can work to come up with solutions to whatever is bothering them.
Distract
Sometimes it helps to just focus on something else besides the fear of school. Have a relaxing conversation on the way to school, leave in plenty of time so drop off isn't rushed, and ask the teacher to meet your child at the door with a way to get them involved (maybe they get to hold the teachers hand and go pick up the rest of the class, or walk to the copy machine together in the morning.) You can also talk to your child about a fun activity that you will do with them after school – sending them off with an exciting thought about what's to come.
Talk about it with your child and teacher together
If you can, set up a time to talk to your child's teacher WITH your child there. This will give your child a chance to tell their teacher how they are feeling, which will not only help their teacher understand what's going on, but also show your child that their teacher is there to help them.
Send them with love
If you have never read The Kissing Hand – pick up a copy today! This story is perfect for younger students before the first day of school. Sometimes just like in the book, sending your child with little reminders that you love them and are thinking about them can make a huge difference. Draw a heart on your child's hand and kiss it (they can draw one on your hand too) so they can have a reminder of you all day long. You can also leave a special note in their lunchbox for a mid-day pick me up.
Read some books that tackle the subject
There are so many wonderful books that help tackle first day of school jitters. These books will help remind your child of how brave they are, and how much you are thinking about them during the school day when they are away.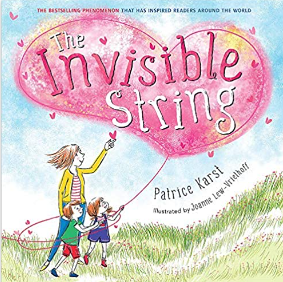 In this sweet story a mother explains to her children that they are always connected by an invisible string – and even though they can't see it, they can feel it deep in their heart.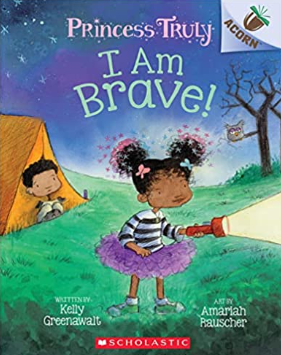 This adorable story is both funny and empowering – helping your child see just how brave they really are.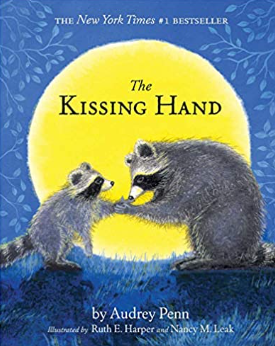 When the school year starts a young raccoon does not want to go. His mom shares her secret of the kissing hand, which helps remind him all day long that his mom is still thinking about him.
Remember that the most important thing you can do above everything else, is to let your child know each day that even when you can't physically be there, you are always thinking about them and they aren't facing this fear alone!