by Rachel Wells
The holidays are over, and spring is still pretty far off. Since winter is here to stay for a while, why not make the most of the chilliest months of the year? You may have to work a little harder to see it, but there is a lot to enjoy about winter time, and so many fun winter activities you can enjoy in your classroom!
These 10 engaging winter activities are a perfect way to enjoy the cold temperatures and beat the winter blues.
Put up Cozy Decorations
Turn your classroom into a magical space with the addition of twinkle lights and paper snowflakes! Get your students in on the action with a snowflake workshop, and hang them all over the ceiling. Simply fold a square of paper into a triangle, then again into a smaller triangle, and cut a variety of shapes and designs from the edges.
Have a Pajama Day
There's no better place to be when it's cold outside, then snuggled up inside! Have your students work towards the goal of a pajama party, and if you're able, project a cozy fireplace on the wall.
Make Indoor Snowmen
Check out this simple and fun melting snowman experiment. Your students will love it!
Combine 2 cups of baking soda, 1 tsp of dish soap, and 8 tablespoons of water. Mix thoroughly until it's a dough like consistency. It will feel kind of wet, but if it's too wet to form a ball add a little more baking soda. Use waterproof parts to decorate and make a snowman. When you're ready, pour vinegar onto the snowman and watch it melt!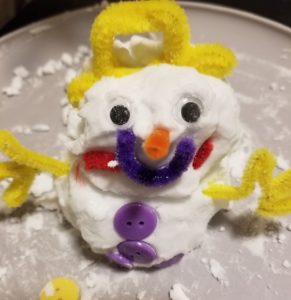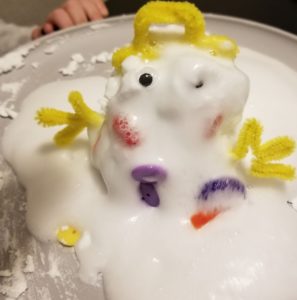 Take a Winter Walk
As long as you have permission, take your class on a winter walk outside. Bring magnifying glasses to look at the snow up close, or plan a scavenger hunt of winter things (pine trees, pine cones, snow, ice, a bird, etc.)
Bring the Olympics to You
Watch some of the Olympics together, and try out a few activities in the gym! Our Olympians curriculum is full of wonderful ideas.
Learn About Cold Weather Animals
Did you know… a group of penguins in the water is called a raft but on land they're called a waddle? Or that you will never see penguins and polar bears together in the wild? That's because penguins live south of the equator while polar bears north of the equator in the Arctic.
You can do a fun animal study each week including researching cool facts, making posters, writing reports, and even giving presentations.
Winter Writing
Try some of these fun winter writing prompts:
If people hibernated like bears…
How to make hot chocolate…
If I lived in a snow globe…
Describe your day in the life as a penguin…
If I could invent my own sled…
The best/worst things about winter…
Have a Snowball Paper Fight
Have fun with this educational and winter themed activity! On each piece of paper, write something students should be able to answer quickly (review recently taught topics by writing math problems or sight words). Crumple up the papers to look like snowballs, and have everyone toss them around the room to have a "snowball fight". After the snowball fight, each student runs to pick up a snowball and takes turn answering the question on the snowball they are holding.
Read Winter Storybooks
There are so many cute snowman and winter themed storybooks! Check out some of our top pics in this post.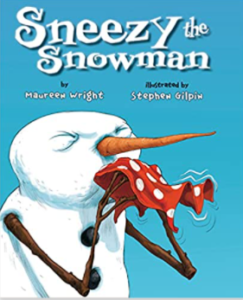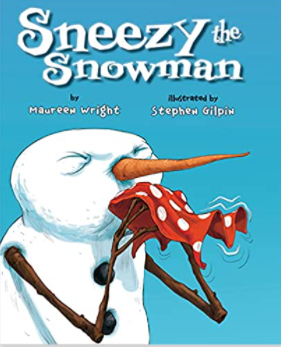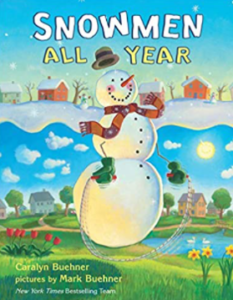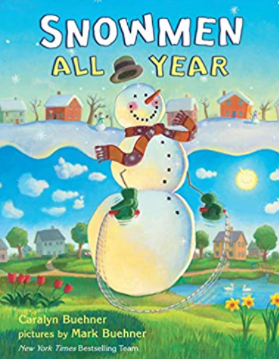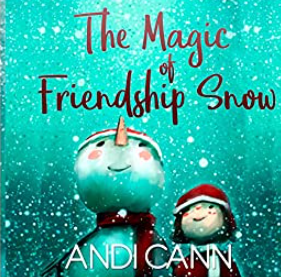 Make Snowman Rocks
Grab some rocks and paint, and get crafty with these adorable mix and match snowman rocks! Have each student make one snowman set (using 3 rocks), and give them time to mix and match with their friends creations.
You can buy bags of flat craft rocks here.